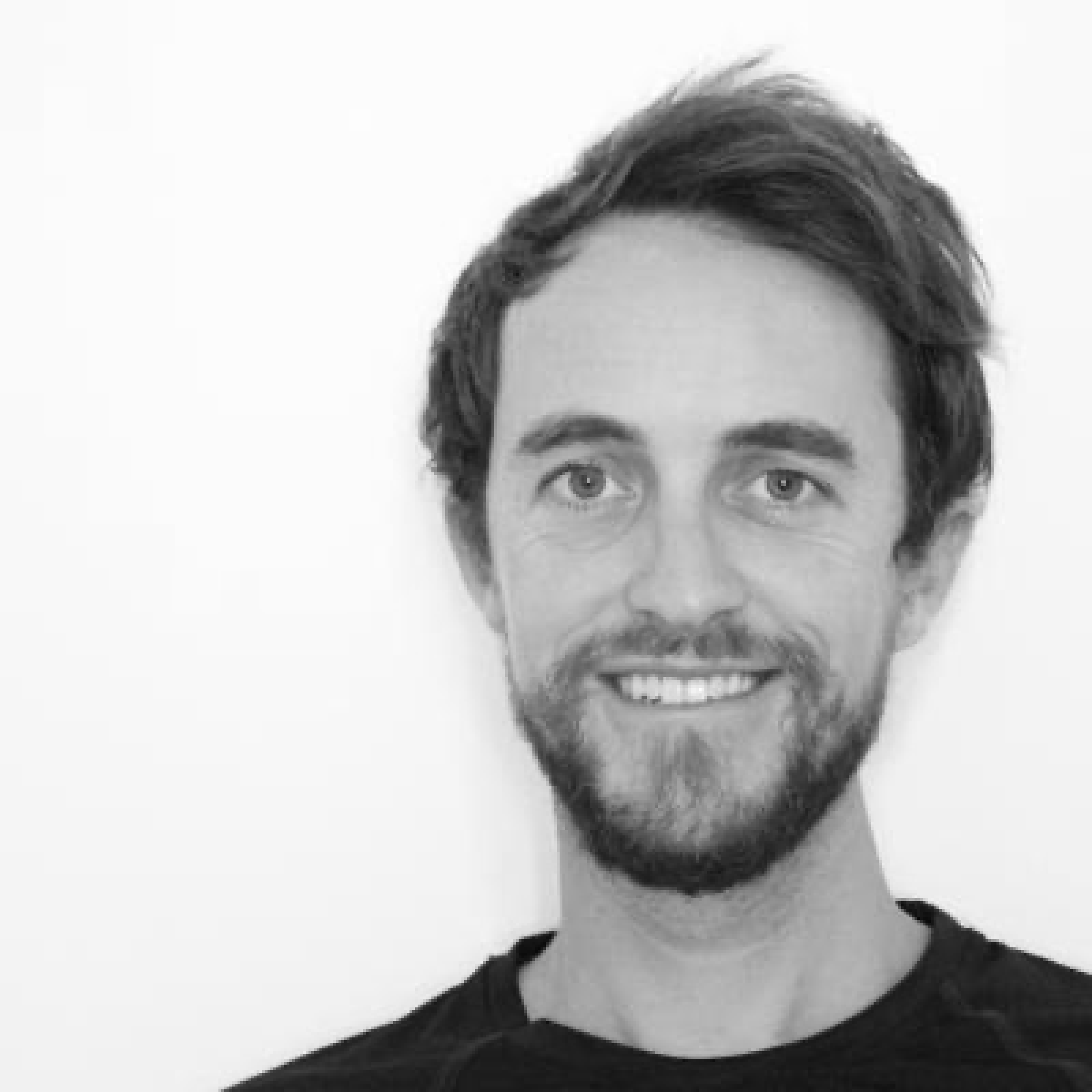 Anton Stout
UX Strategist | Product Designer | Product Manager
Experiences
A library of design activities combined with workflow management to help designers quickly identify, organise, share, and track their creative tasks and team's overall workflow.
What is Experiences?
Mission: New Product - Minimum Viable Product

Summary: A web app for experience designers and design teams to identify the best methods and activities to plan for and manage their project workflow.
How is it unique?
Trello.com, but with all the design tasks expertly pre-defined.
Unlike other project management software, all design-related tasks are assembled in pre-defined checklists. Designers need only to select and add methods to their workflow to start a project. The library contains over 250 professionally written, co-contributed methods.
Roles & Responsibilities
Role: Sr. UX Designer > Design Manager
Responsibilities: Key activities include:
Undertake and compile user research

Interactive prototyping

User testing - concept stage

Usability testing - refining stage

Deliver all visual assets

Create functional specs

Assemble and manage the design team

Lead production team

Lead content team
GOAL:
Identify and build user requirements into a MVP
Brief
Understanding how designers approach active learning, the challenges experienced, and the ways in which they begin to find cadence in their work.
Prototype to improve retention and referral metrics.
Validated Mobile and Desktop UI.
Duration
Approximately 10 weeks - Inception to hand-over.
Outcome
Research, validate, design, test prototype and create MVP desktop, tablet and mobile responsive views.
Early adopters include designers and design managers from Apple, Google, Ebay, IBM, Amazon, Lloyds Bank, just to name a few.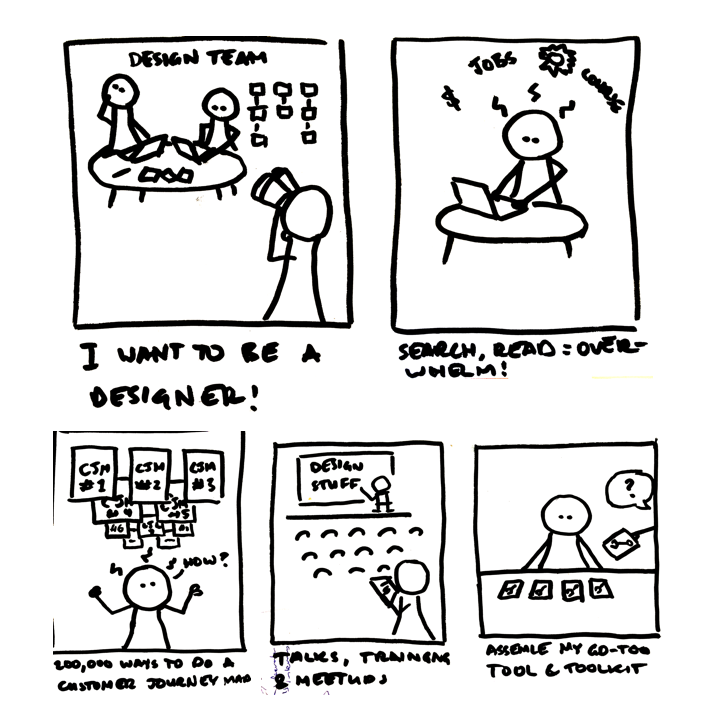 Empathy building
The first task is always to understand context, suspend assumptions, and gather user requirements.

To better understand learning journeys, we undertook:
Contextual interviews: 1:1 interviews undertaken with design practitioners over three weeks in a "Research Sprint".

Storyboards: Mapping out the journey, touch-points, and the key moments of friction/opportunity in the learning journey. Reframing themes into use cases using the Jobs-to-be-done framework. Producing 'minimise' and 'increase' customer statements as an overlay.

Personas: Using our research and JTBD customer statements to form personas around primary pain-points and prioritised themes for each segment.
Key takeaways
Junior designers struggle to identify which problem(s) to work on.

Designers apply the wrong methods and don't get the best 'problem-solution' fit as a result.

Juniors apply text book processes and limited adaptability, remaining highly dependent on observation and specific direction from senior designers.

Seniors' challenges are at a stakeholder management level, thus the focus is on greater business acumen.

It was difficult to find 'mid-weight' design research participants. We opted for junior and seniors only.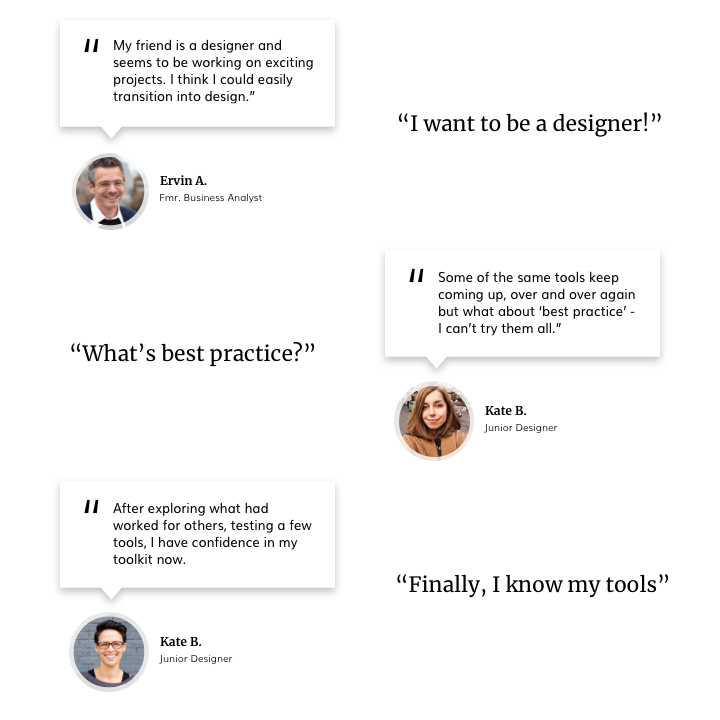 Key insights
Junior designers, struggle with:
Being consumers, not distributors within a team

Poor capture and synthesis of research information

Limited ability to select, assess, and apply key design activities

Impeded and delayed decision-making, affecting both momentum and quality of insights

Heightened sense of anxiety, confusion around adaptive design processes

Not leading though actively seeking learning opportunities

Tooling - quick to adopt and quick to drop
Senior designers:
Information distributors

Adaptive focus in response to stakeholder focus

Revered as a source of wisdom within a team

Strong ability to select and guide key activities

Actively challenges team and stakeholders

Daily quasi project management type duties

Looking for opportunities to be a beginner again

Actively scans. Team in mind.

Concern over strategy, quick to tactical decisions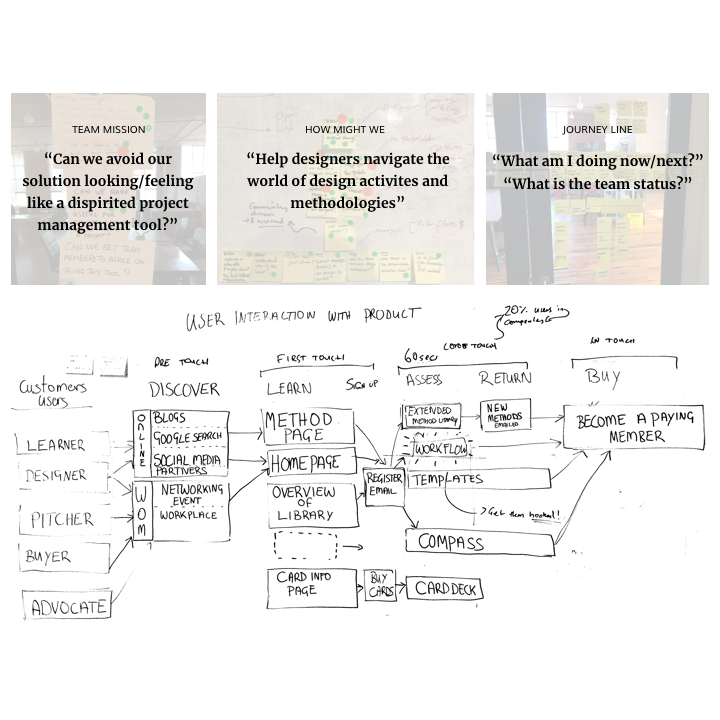 Stakeholder workshops
Assembling stakeholders into a Discovery Workshop around journey-building helped us unearth and reframe the key assumption. We needed to see how our results gelled with the assumptions of the broader team and what new approaches we could muster from these insights.
The first workshop was to present findings and define next steps. It involved nine key team members plus stakeholders - local and remote.
Identify our known problems
Pulling from primary and secondary research, the agenda was to address priority user challenges and journey pain-points.


Reframe problems into assumptions
What are the problems worth solving? What evidence do we have that these are the right problems?


Journey line + refine problems
What does learning look and feel like for designers? How do they manage their time with so much to do?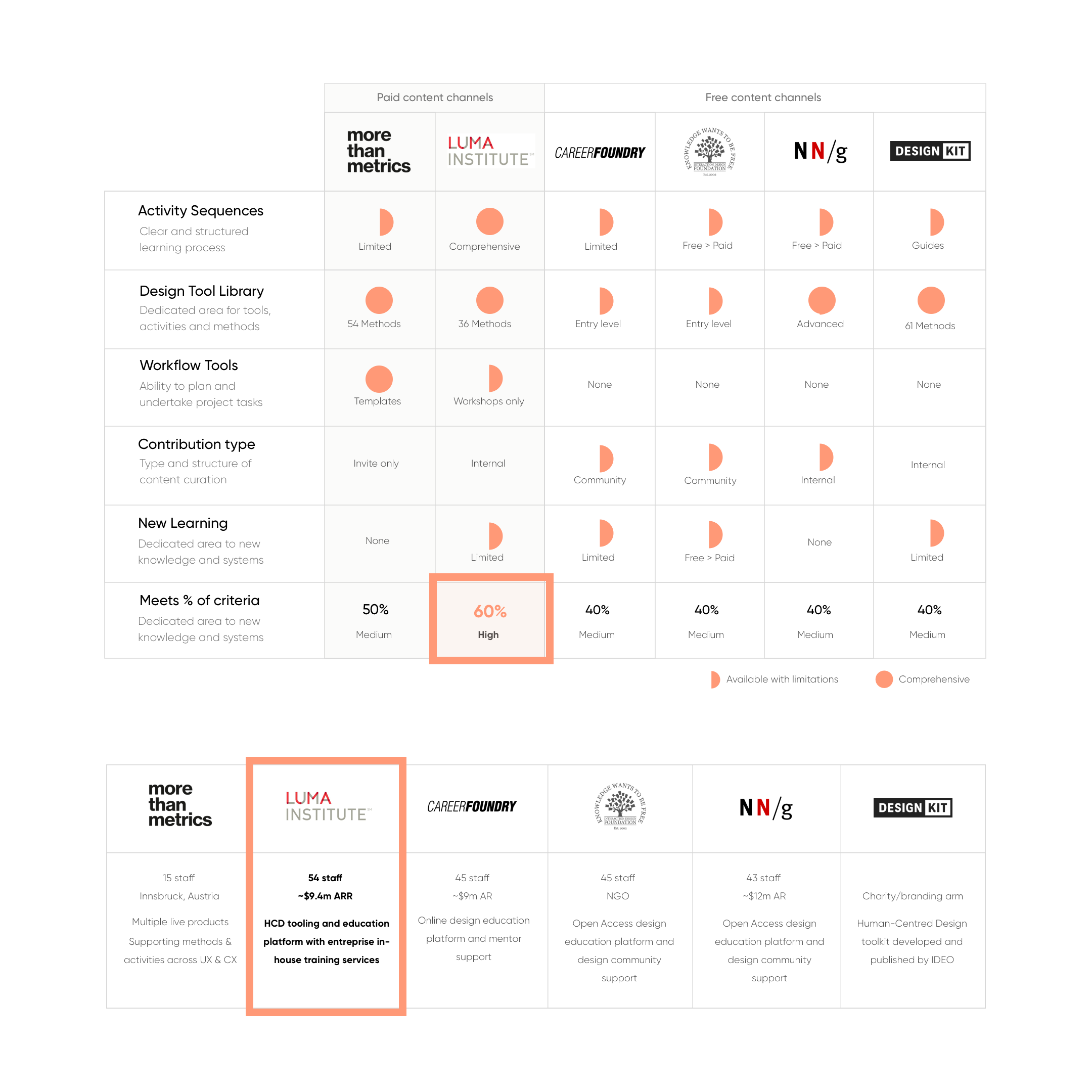 Competitive analysis
From our workshop I was able to hone in a set of 'must-have' learning criteria that designers currently cannot find online.
Through further analysis we identified several comparable models. Our closest competition to satisfy these needs was Luma Institute.
Armed with the research reports, I merged any redundancies with opportunities through Feature and S.W.O.T analysis. This criteria was used to update user stories.
Key takeaways
Several key opportunities exist otherwise lacking from within the current competitive portfolio

Weaknesses were in terms of method diversity and applicability

Strengths were clearly overlooked use cases within the current competitive flow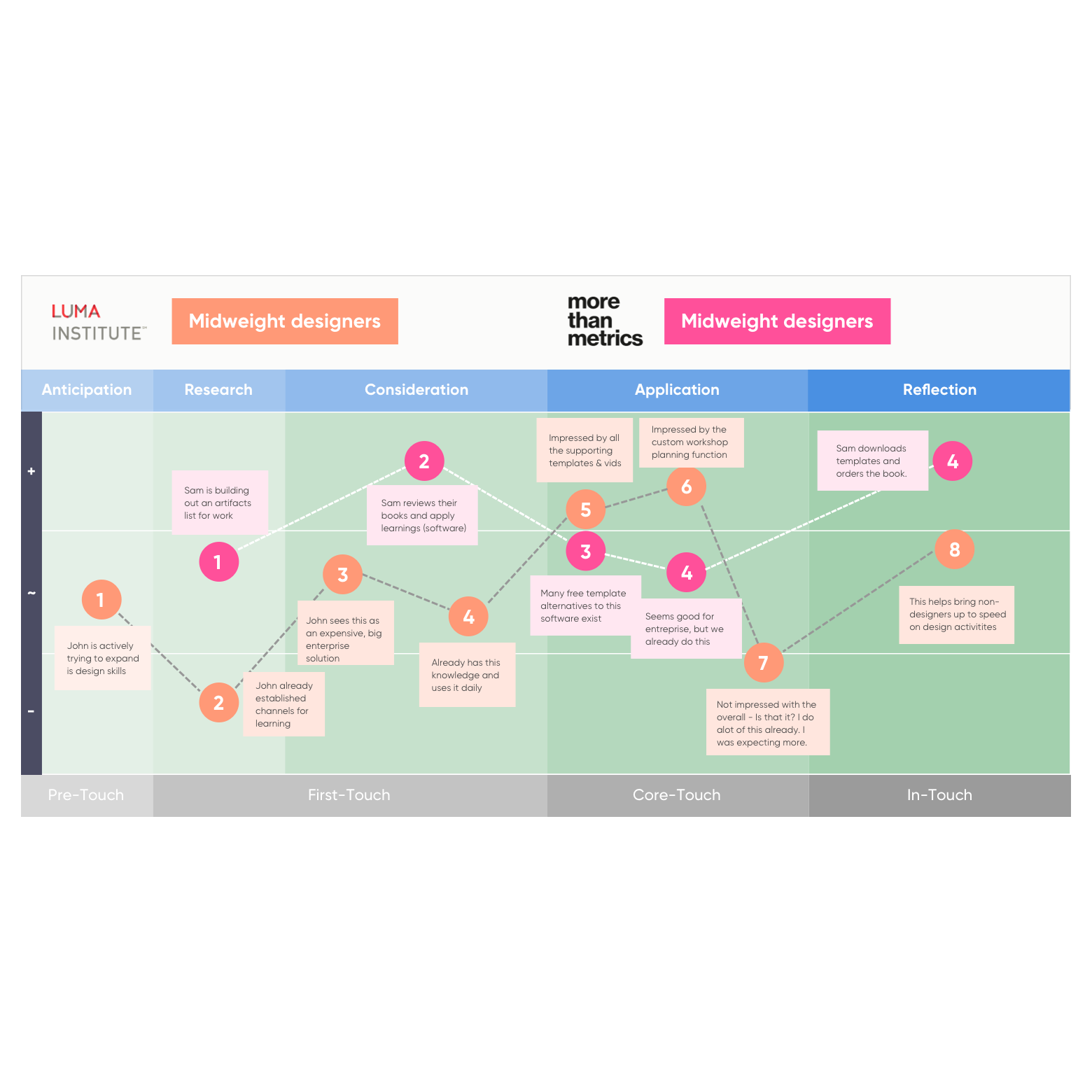 Comparative user-testing
I ran moderated usability tests on competitors' websites with 8 designers.
We covered both exploratory (scenarios) and task-specifics tests, collected quantifiable data from our SEQ, plus tracking completion rate, ToT, TLS, error rates (SUM). This gave clear insights needed and a journey line across key pages.
We undertook another round of updating stories and assembled a survey to assist with prioritising said stories.
Survey: These were validated with participants. We used the survey to quantifiably validate and prioritise our updated user stories.


Backlog: Armed with prioritised user stories, I began to define the high-level backlog with use cases as an early signal to the Engineering team of would be coming down the tube.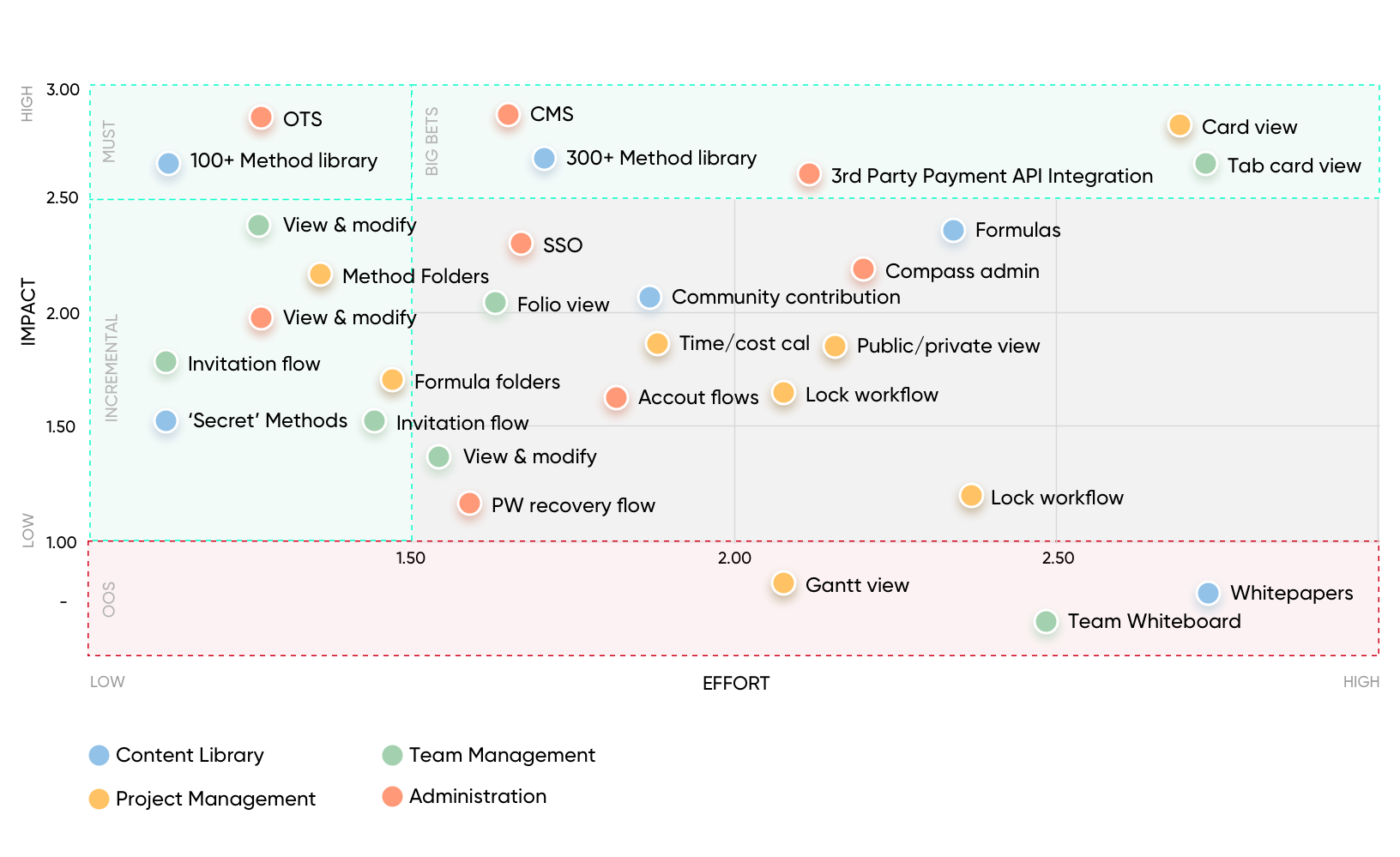 Prioritisation
Armed with the customer/user problems sourced from our research and validated against survey and competitive data, we prioritised the user problems.
I looped in the engineers, BA and QA to discuss and scope HL requirements, communicated timelines, and provide HL backlog estimates. More detail was required to aid the engineers.
We scheduled several workshops, as the design team would need to deliver within engineering time constraints in order to meet deadlines.
I undertook feature prioritisation using various methods starting with a HL MoSoCoW and ending with an Impact/Effort matrix once we had estimates from engineering. This involved getting into the detail of each feature, key tasks and providing estimates.
Key takeaways
Prioritised feature list against research data for our MVP (exact match)

Horizon 1 build (high fuzzy match requiring user/business validation)

Horizon 2 build (low fuzzy match requiring considerable research).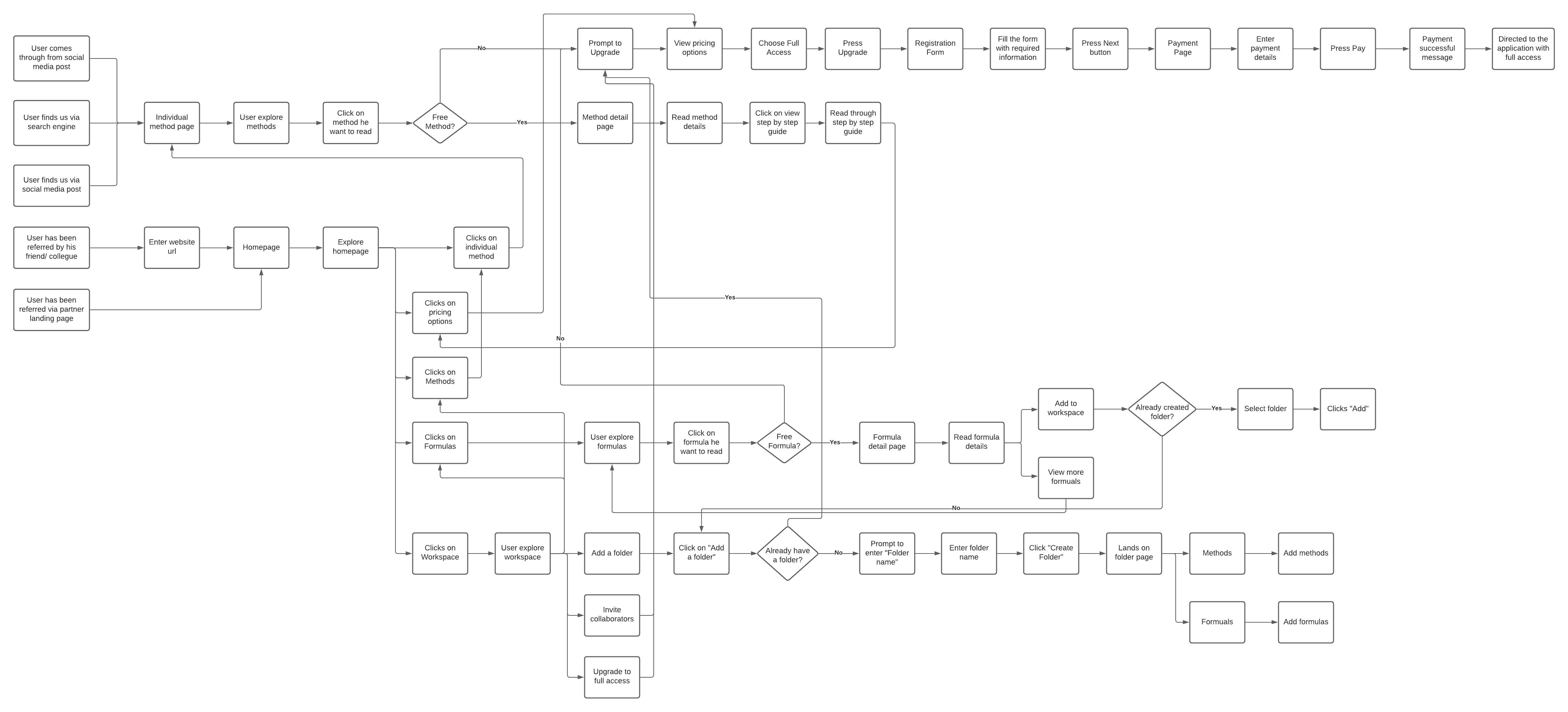 Userflows/wireflows
Identifying primary and secondary user cases achieved, I merge 22 scenarios into 5 userflows.
Product purchasers - those that had purchase off-site products

Off-page referral traffic - search engines etc

Account upgrade/flows - free to premium users

Login/reg/password recovery - fundamental flows

In-product experience - notification triggers

Concepts
Based on the prioritised list, validated with the team and cross-checked against our research I was ready to start working on concepts.

I set up a repository for our interface ideas for the team to expand upon key scenarios and use cases to create concepts (wireframes) or sort existing examples and add to each userflow folder.
Process and tracking
Balsamiq for lo-fi responsive mobile, tablet and desktop

User testing with junior and senior designers

Per 3 tests we would make concept updates around key themes (tracked in our usability report repo)

UI ideas had to be capped as the design team were going into abstract (and completely unusable ideas). I had to vote and move forward.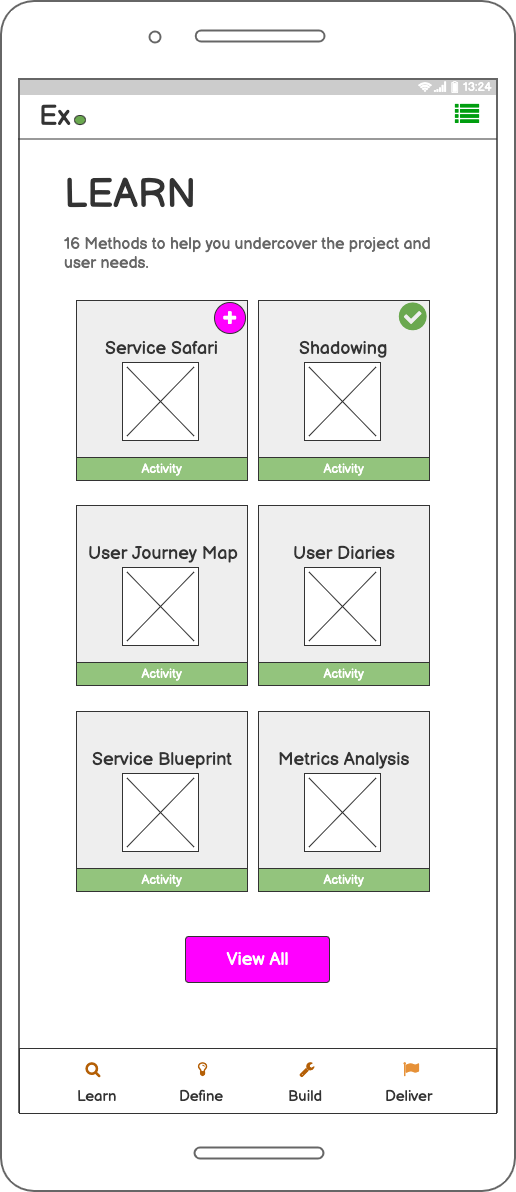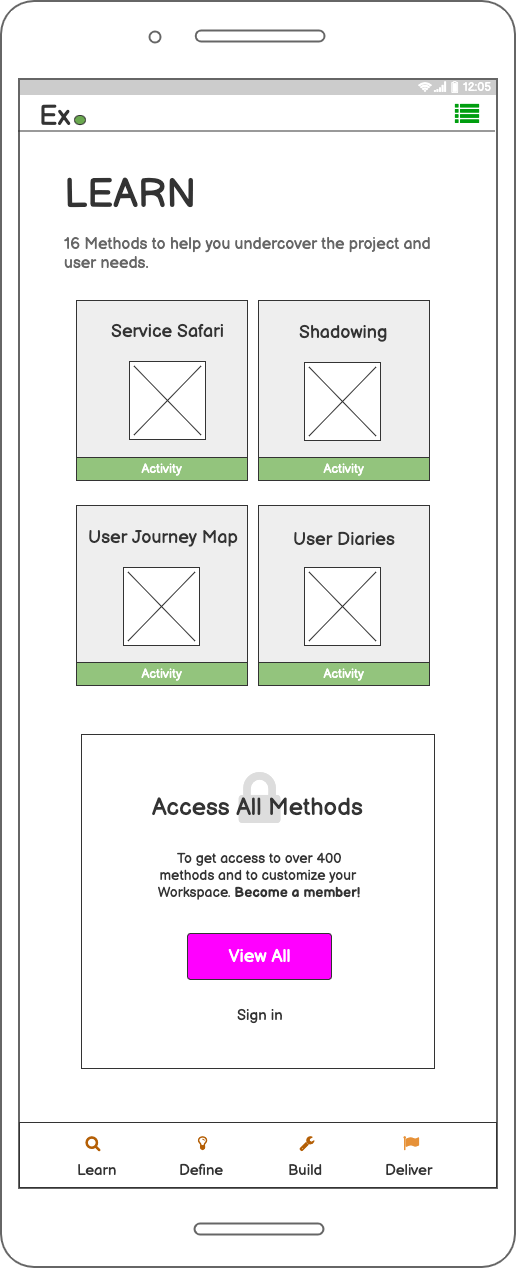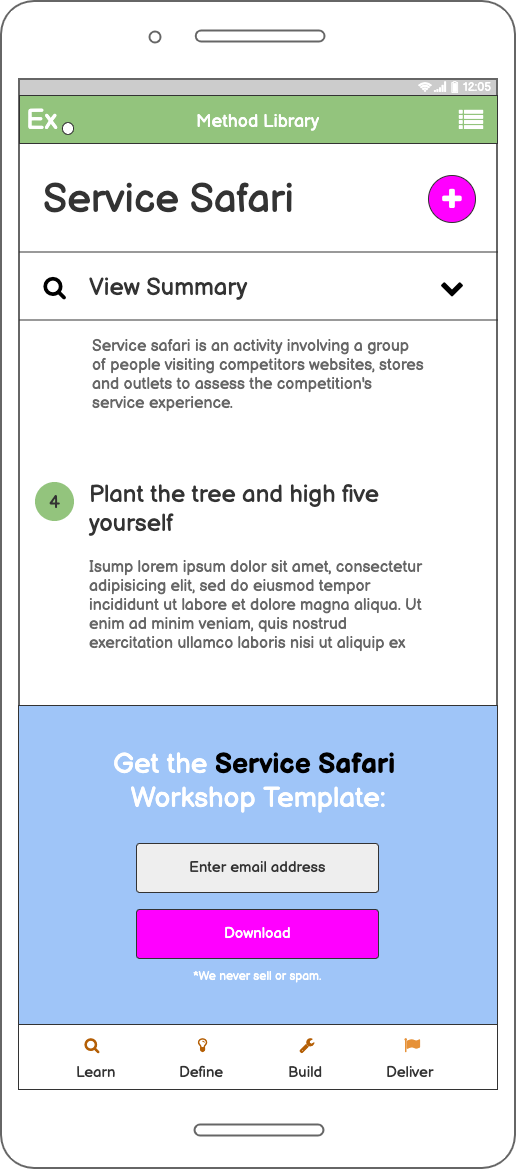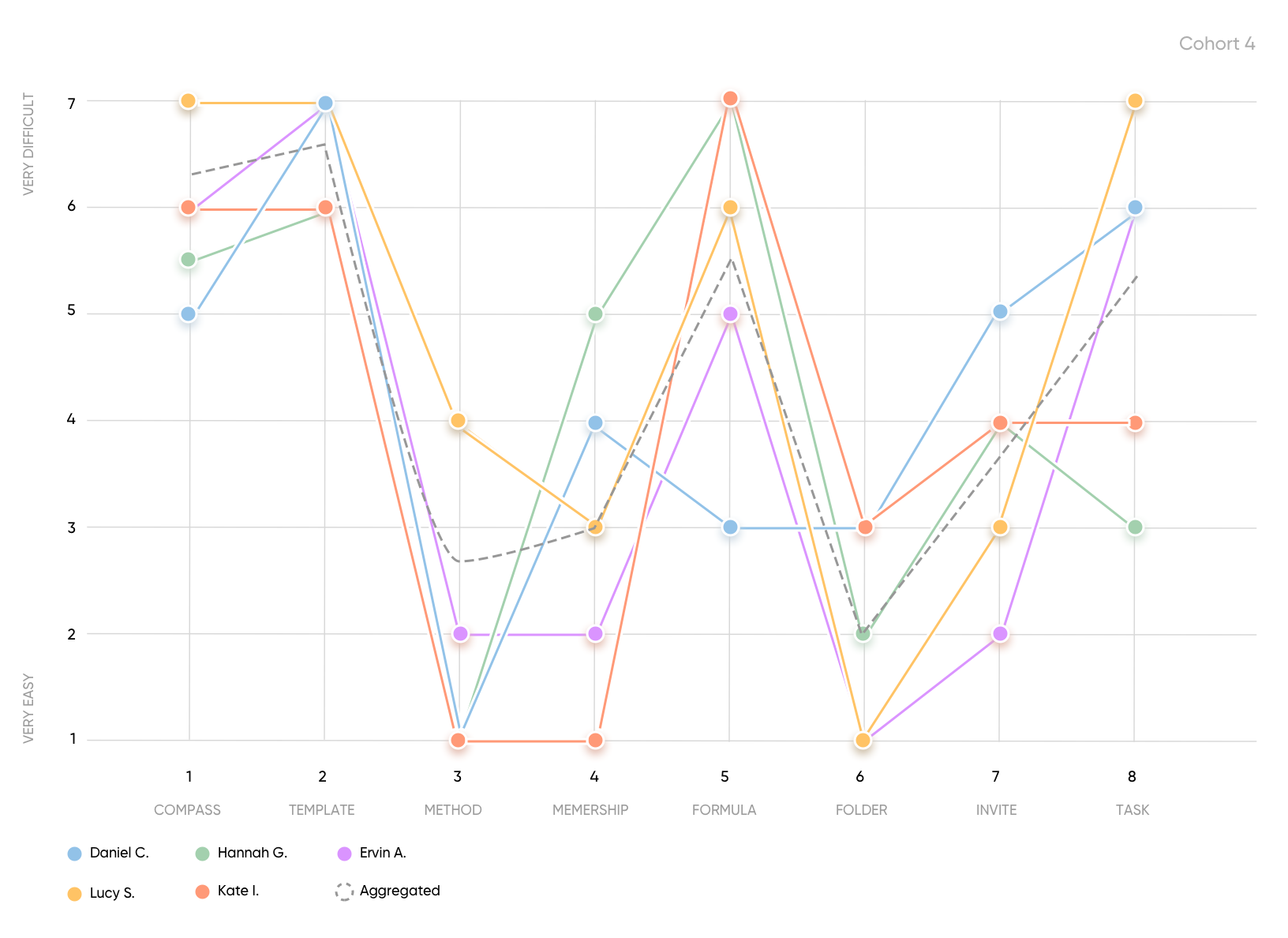 User-to-usability testing
We undertook multiple rounds of user testing (concept stage) and usability testing (mid-to-hi fidelity stage).
Numerous errors were found when testing the concepts from confusion around what the product was (regardless of entry point/user flow tested) requiring overhaul on the copy and onboarding flow.
As the quantifiability structure of the testing increased, I modified flows/features and content to improve key error rates, introducing SEQs intercepts surveys into both task and exploratory scenarios to give more dimension to the Think Aloud test structure and observational testing format.
Key takeaway
The aggregated output of the SEQs was strong indicator of which flows to prioritise and aided in flow modification decisions.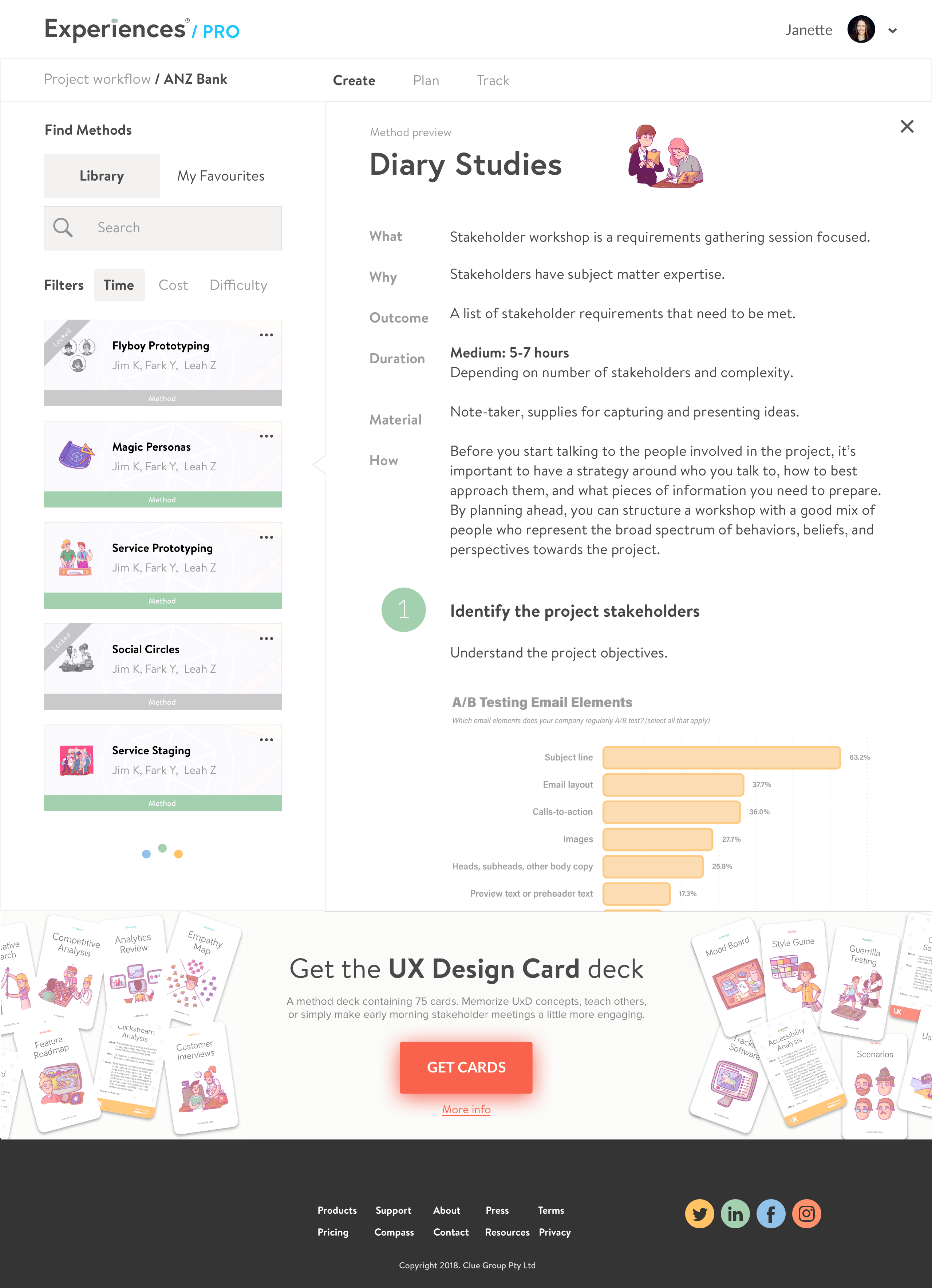 UI Design
With the research, concepts and prototypes validated, along with key features and primary userflows prioritised, I begin UI design. Starting with mobile and desktop.
Mood board was created (every team member contributed)

I used Figma with other elements in Sketch and Adobe Illustrator.

Material design and iOS guidelines followed.

Minor creative licence needed due to the robust testing of the prototypes.

Component library built.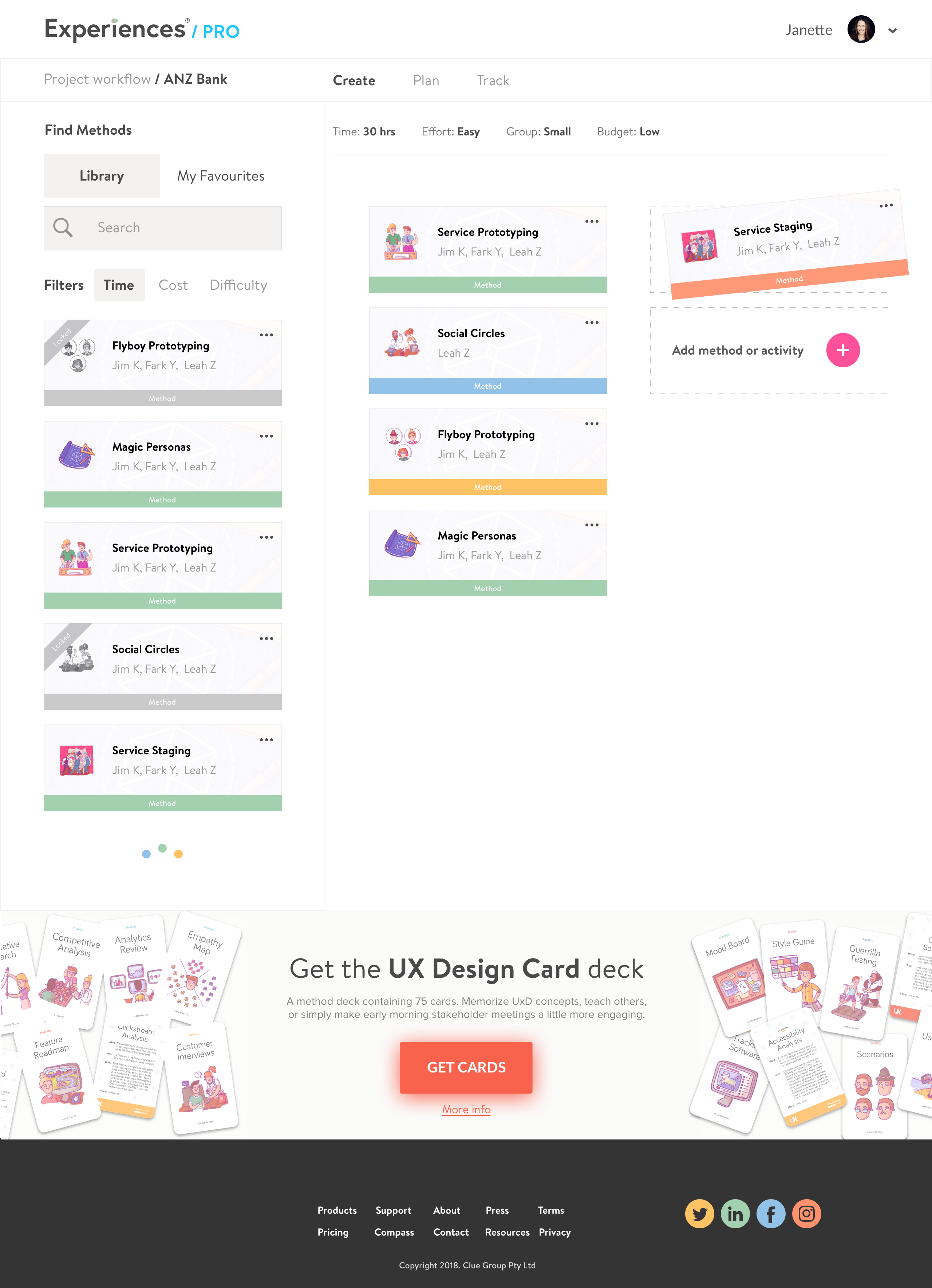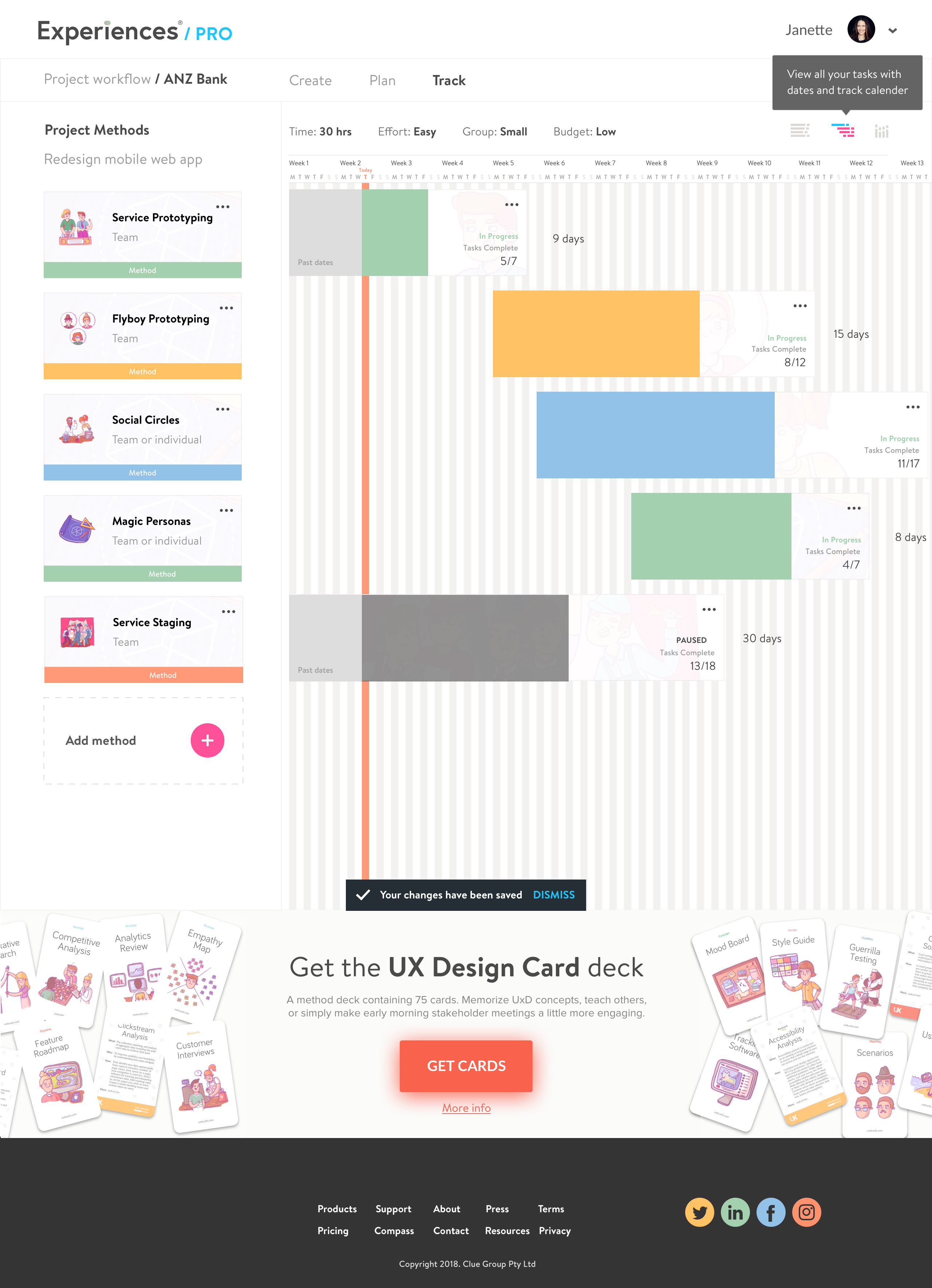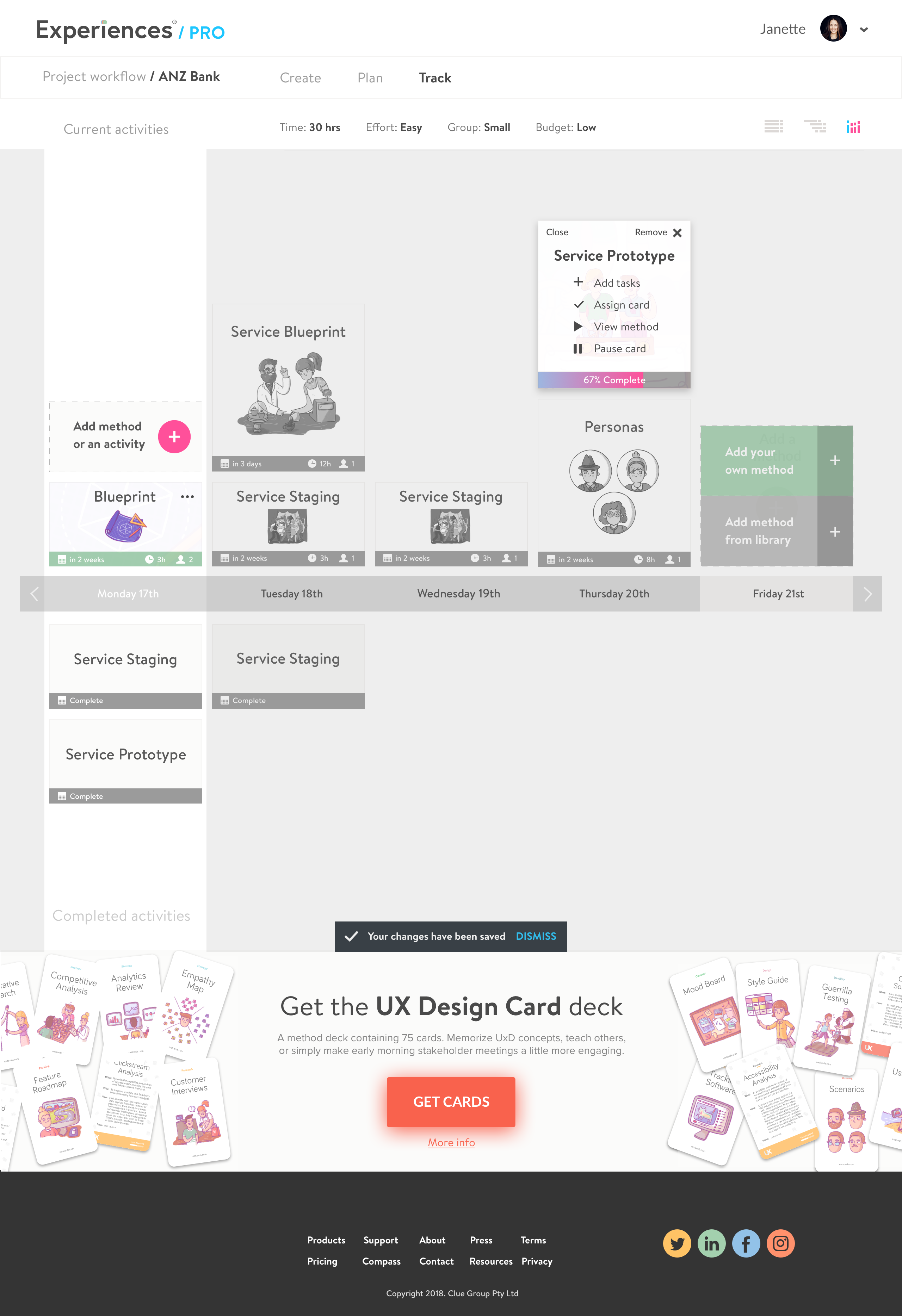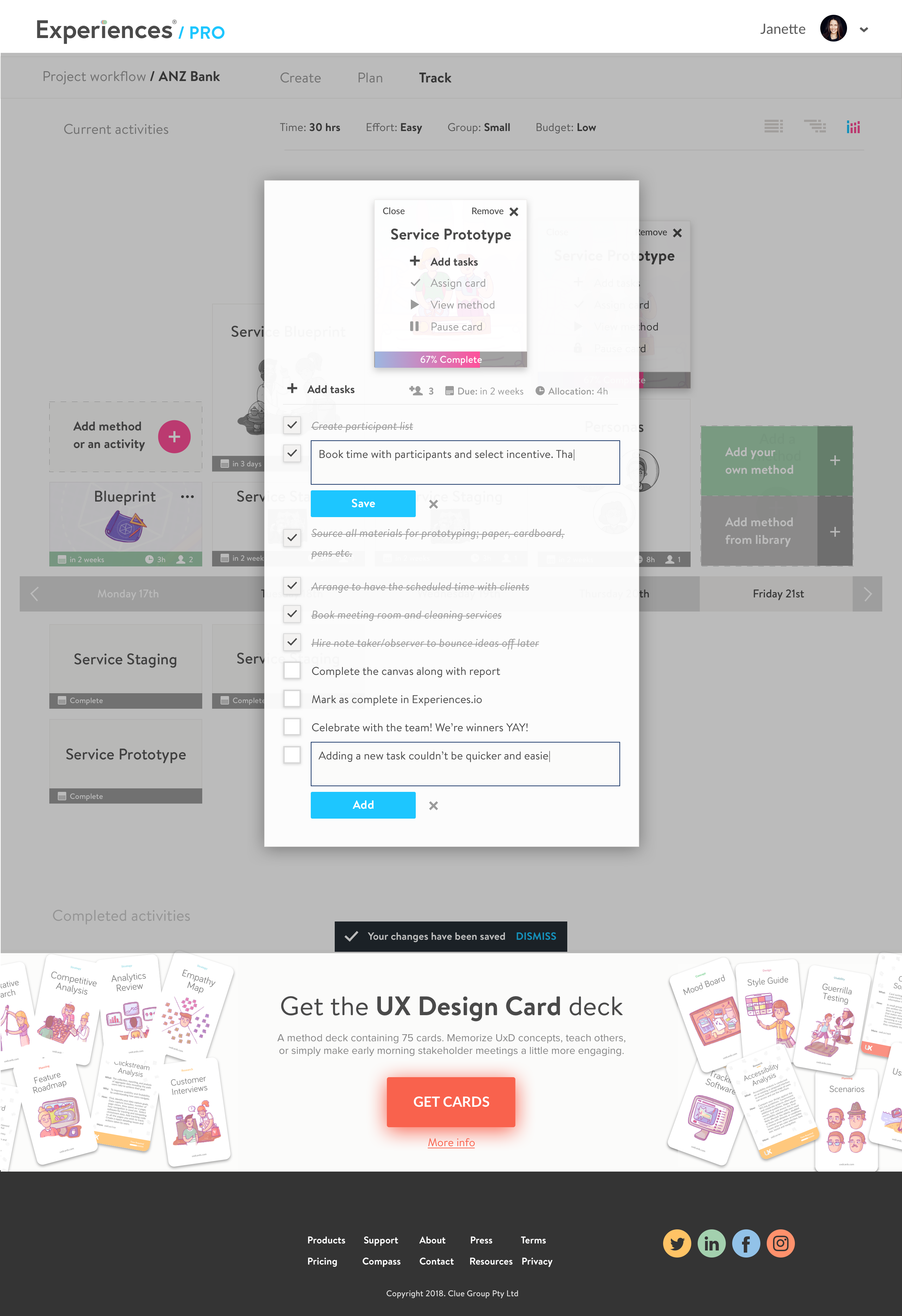 Research
Comprehension: Junior designers didn't know what they didn't know.

Identity: It was challenging to find 'mid-weight designers' as many considered themselves either junior or senior in their careers.

Expertise: Variance in tasks and job challenges between juniors and senior designers was considerable. Making alignment/themes broader and therefore requiring extensive user and usability testing.

Team: Hosting remote, international team collaboration via meetings and workshops resulted in significant task delegation and varied response times, reducing overall team cadence.

Costs: Reduced labour costs via offshoring, but extra expense due to project extension.
Lessons
Outliers: While highly articulate; interviewing design managers, mentors, and teachers was a distraction. They were too far removed from the 'beginners mind' and unable to give insights worth exploring.

Target: Needed to focus on a segment of users based on the characteristics and attributes of existing users or those within a the target market, particularly in the case of a new product. Participants were loosely defined as 'junior' or 'senior'.

Participation: Scheduling interviews, user and usability test participants with mid-weight designers didn't work.

Proximity: Seniors lacked definition and recall around the learning journey as they were occupied more strategic pursuits.

No analytics data: One of the first things I prefer in an existing project - virtual page view, events and goal/funnel setup data was absent.

Lacklustre commitment: Post-discovery, several team members weren't pulling their weight around deliverables, moved to granular task management and accountability/impact coaching to achieve outcomes.
We delivered!
Final outputs included mobile, tablet and desktop UIs - validated with end users.

Functional specifications documentation as Trello cards with UI PNG, engineering estimates, use case and acceptance criteria spelled out and co-created with the engineers.

Tech-stack and estimations workshop to unify engineering and design team prior to handover.